Postby Fleuve » Fri Apr 08, 2016 12:16 am
Hello,
Following this image which is the best auto reset for ESP8266-01, if I use NON-OS 1.5.2 SDK?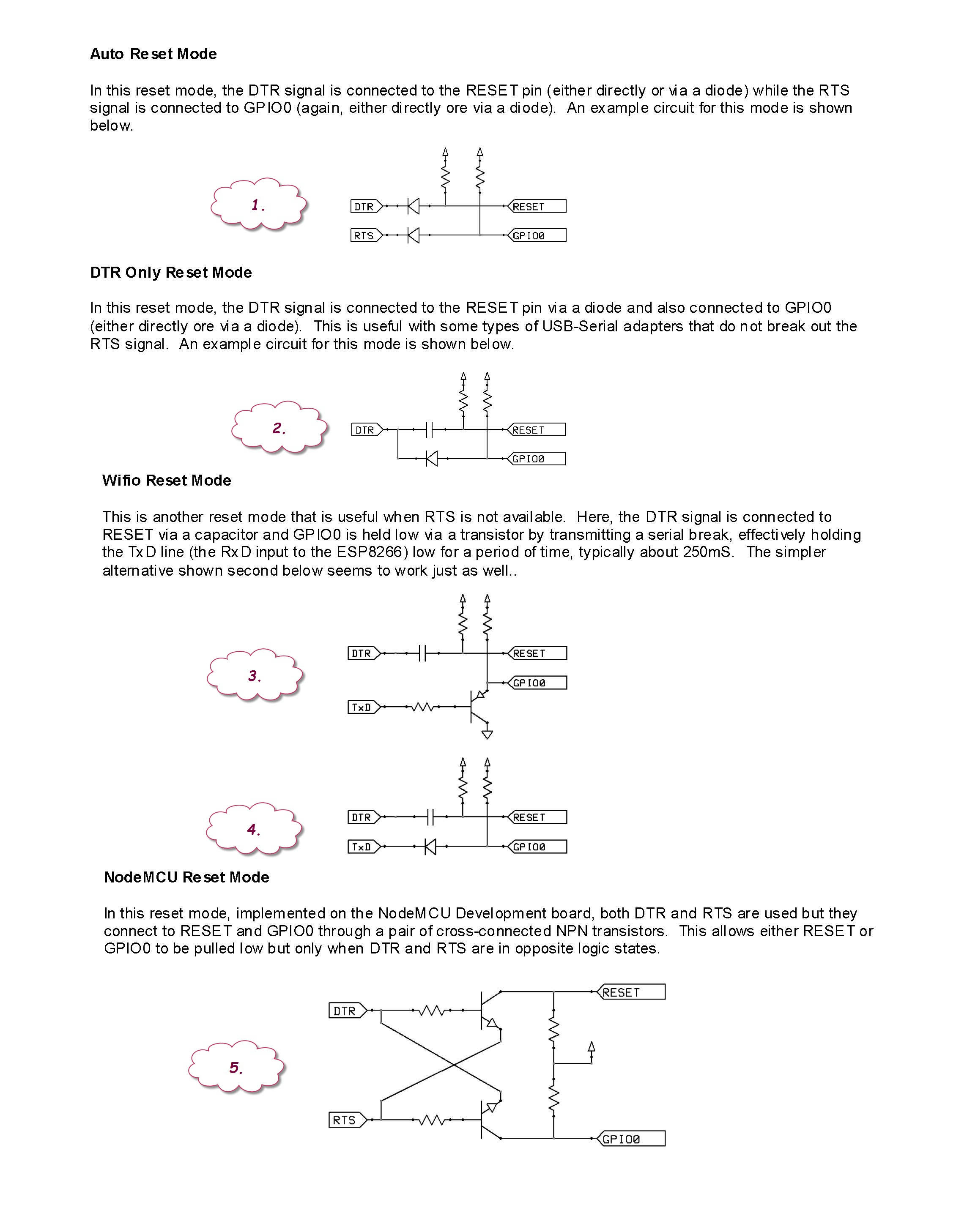 Thanks.
Last edited by
Fleuve
on Mon Apr 11, 2016 6:55 pm, edited 1 time in total.
---
Posts: 140
Joined: Mon Oct 27, 2014 10:40 am
Postby Espressif_Kelly » Mon Apr 11, 2016 12:53 pm
Hi,

We can't see your image, please check it.
BTW, we usually use EXT_RSTB for hareware reset.
More questions, please feel free to let us know.
Thanks.
---
---
Posts: 140
Joined: Mon Oct 27, 2014 10:40 am
---
---
Who is online
Users browsing this forum: No registered users and 1 guest
About Us
Espressif Systems is a fabless semiconductor company providing cutting-edge low power WiFi SoCs and wireless solutions for wireless communications and Internet of Things applications. We are the manufacturer of ESP8266EX.
Information