Hello everyone! =]
I'm trying to achieve a very low current consumption with the ESP8266 (~1uA or less).
And in the datasheet we have the follow description: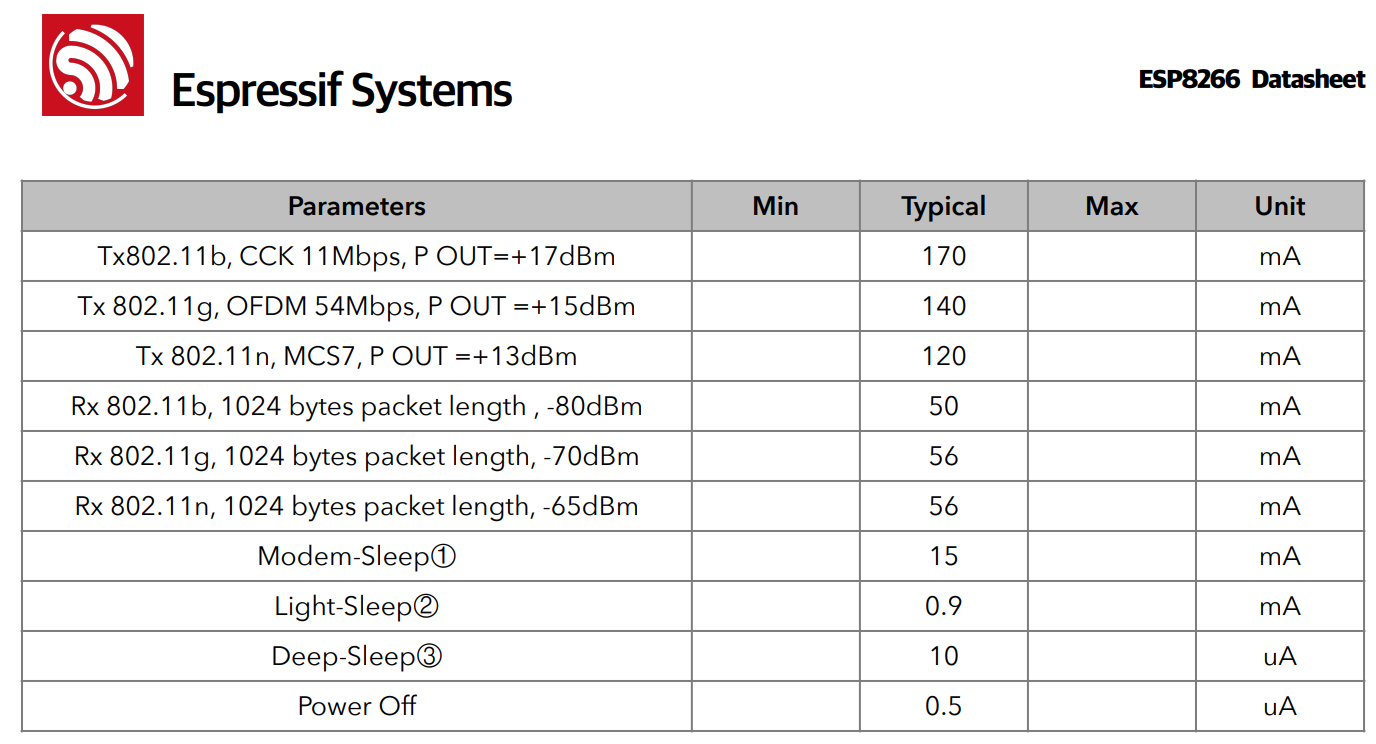 So... My question is:
How can I achieve "Power off" mode, at the bottom of the table (some times called "shut down" mode)?